Package Designed and Fulfilled by
Daryl Osborne
Speaker of the Year at SEO Rockstars 2021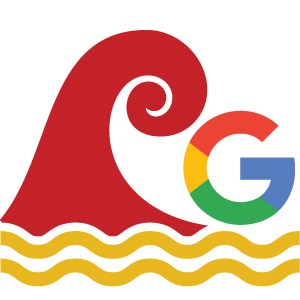 Dominate Your Local Keyword Search
Have you spent hours trying to improve your keyword rank without success?

Are you looking for fast SEO results to bring in clients/customers now?

Did you think dominating a search result was dead? Think again!

Our Local Surge Domination service is ideal for crushing those low hanging fruit keywords while also boosting the more competitive search terms.

For an added boost, order a super stack to SUPER charge your results.

So what is a Local Surge Domination exactly?

Simply put, it's a multi-platform SEO optimization strategy to achieve multiple results for a single keyword.

We utilize YouTube, Twitter, the GMB (Google My Business) page and the website of the business to create a powerful punch.

While we target one keyword, in reality, the results work for multiple keywords.

Dominating a single keyword has been done since the start of search engines. The techniques to achieve the results have change.

We've discovered the secrets to unlocking these powerful results with videos, image gallery and even Google's Knowledge Graph (the section sometimes found on the right side of the results).
Important Note
To build your local surge, you MUST have a verified YouTube account and livestreaming MUST be enabled.
What access does GStack Rankers Require?
To complete your order we require access for the following accounts (you'll be redirected to another form upon completion of payment)
Manager access to your YouTube Channel
Login details for your Twitter account
Login details for your website
Manager access to your GMB
Login details for your Soundcloud account
How is a Surge different than a Google Stack?
The surge uses a combination of Google and other high authority sites (e.g. Twitter, SoundCloud, etc) and traffic techniques.
What results can I expect?
Often within the first 48 hours, we see some immediate results with others appearing within the first 30 days. The effect is faster and more dramatic than a typical Google Stack.
Long tail keywords (i.e. low hanging fruit) will see the best results.